Lyco Manufacturing Inc. is a manufacturer of commercial food processing machinery that is committed to providing innovative and high-quality products to its customers.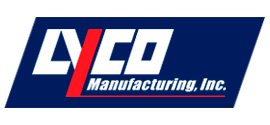 Lyco Manufacturing offers a line of heating and cooling and liquid-solid separation equipment for the food industry. Lyco's temperature transferring equipment achieves uniform heating and cooling for maximum product integrity. Liquid-solid separation equipment specialties comprise several poultry processing tools, including a single-drum wastewater screen and streamline screen aimed to reduce water treatment costs.
Connect with a Triangle team member to learn more!
Speak With A Dedicated Process Equipment Representative

Triangle Process Equipment has developed an extensive product offering through partnerships with industry leading sanitary process manufacturers. With extensive experience in the industry, count on us to meet your needs while improving your facility's operation and efficiency.