Single Use Valving
Our line of single valve products are available in 2, 3 and 4-way geometries and can be used on existing tubing or with our single use silicone sleeve. The valves can also be used in conjunction with our Quick Locking System for custom piping manifolds.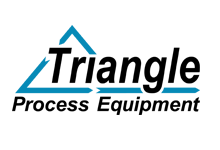 Speak With A Dedicated Process Equipment Representative

Triangle Process Equipment has developed an extensive product offering through partnerships with industry leading sanitary process manufacturers. With extensive experience in the industry, count on us to meet your needs while improving your facility's operation and efficiency.