Discover our wide selection of high-quality hoses and tubing specifically designed for sanitary applications in industries such as food and beverage processing, pharmaceutical production, and more, ensuring optimal performance and meeting stringent cleanliness standards.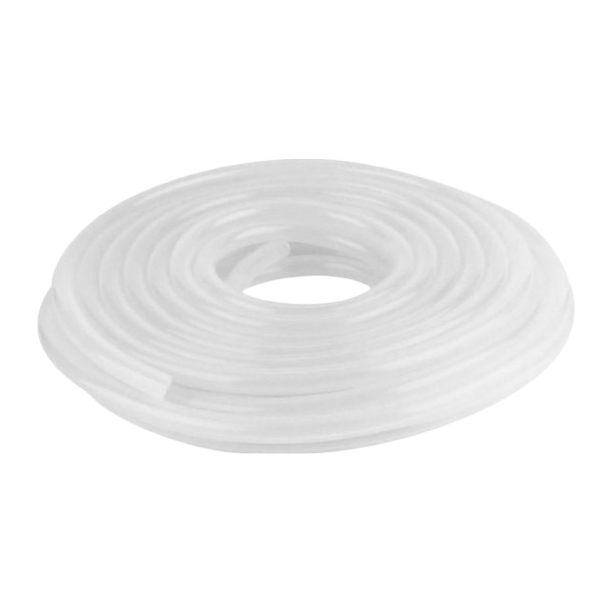 Durable Hoses & Tubing for Sanitary Fluid-Handling
Triangle Process Equipment offers a comprehensive catalog of stainless steel and disposable hoses and tubing for pharmaceutical manufacturing, biotech, biopharm, food and cosmetics sanitary process systems.
Our silicone, TPE, PTFE, FEP and EPDM products can be easily cleaned or sterilized to confidently and efficiently meet manufacturers' sanitary needs. Available in a range of materials, lengths and pressure capabilities for suction and discharge applications, our products deliver leak-free performance. Complete validation packages are available. Sanitary hose assemblies, molded manifolds and closures also are available.
Connect with a Triangle team member to discuss your hoses & tubing needs!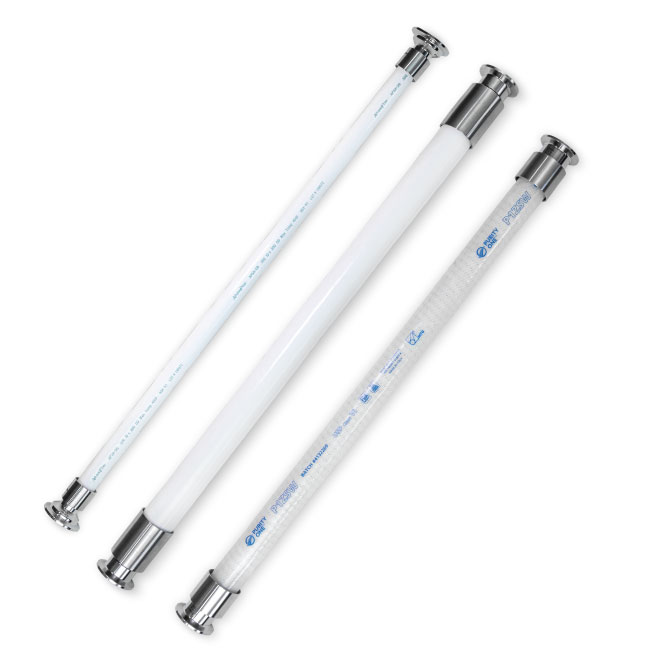 Our single-use, made-to-order and plug-and-play hoses are available in multiple high-grade materials to accommodate the needs of different biomanufacturing processes. From high-pressure hoses for today's modern pumps to hoses with superior wear properties for peristaltic pumps, our assemblies are engineered to protect sensitive biomaterials while minimizing downtime.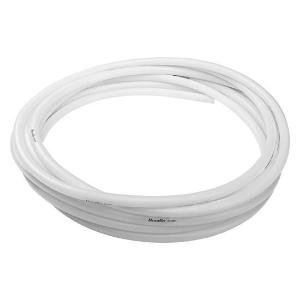 Triangle Process Equipment provides a range of hoses for pharmaceutical-, biomedical-, cosmetic- and food-processing applications. From mandrel-wrapped or rubber-covered hoses that provide enhanced pressure performance to braided hoses that deliver flexibility, our line of sanitary processing hoses can meet the demands of varying temperatures, pressures and chemicals in order to eliminate concerns about durability and contamination.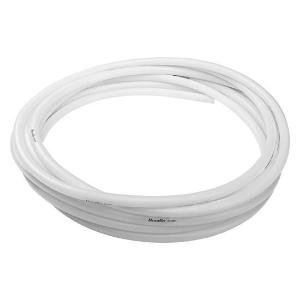 Our tubes for peristaltic pumping include biopharmaceutical grade TPE tubing, unreinforced silicone tubing and Class VI platinum-cured silicone elastomer tubing for pharmaceutical, biomedical, cosmetics and food applications. Whether you need tubing that is sterile weldable and heat sealable, ensures clean room fabrication or will deliver long-lasting service, our tubing is sterilizable for consistently hygienic processing.
Speak With A Dedicated Process Equipment Representative

Triangle Process Equipment has developed an extensive product offering through partnerships with industry leading sanitary process manufacturers. With extensive experience in the industry, count on us to meet your needs while improving your facility's operation and efficiency.