SaniSure® is a global leader in the design and manufacturing of single-use systems and components for drug and vaccine manufacturing and other biotech applications. Our core manufacturing capabilities include injection molding, cleanroom assembly, tubing extrusion, injection-stretch blow molding, fabrication, & other proprietary technologies.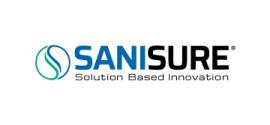 Speak With A Dedicated Process Equipment Representative

Triangle Process Equipment has developed an extensive product offering through partnerships with industry leading sanitary process manufacturers. With extensive experience in the industry, count on us to meet your needs while improving your facility's operation and efficiency.