Steel & O'Brien is a manufacturer of high-quality sanitary fittings, valves, and pumps for a variety of industries.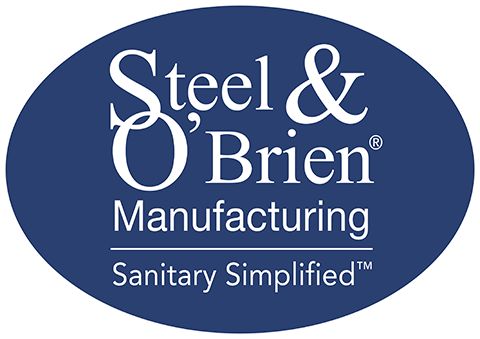 Serving the pharmaceutical, biotechnology, food, beverage, dairy and cosmetics industries, Steel & O'Brien supplies an extensive selection of sanitary stainless steel pumps and valves, hygienic valve actuators, fittings, flexible hoses and more. Their 3A sanitary centrifugal pumps are designed for light to intermediate duty and process services. Steel & O'Brien's pumps are interchangeable with other manufacturers' pumps. 
Connect with a Triangle team member to learn more!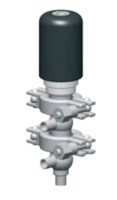 Relief Valves
Our sanitary relief valves will help protect your processing equipment from damage caused by pressure build-up within the system. Constructed of durable stainless steel for maximum cleanability, our line of relief valves are designed to tolerate a variety of fluid properties. From manual pressure relief valves that can be adjusted to relieve the system at a variety of pressures, to vacuum-pressure relief valves that allow air into the system to prevent vacuum conditions, our relief valves will help minimize malfunctions, ensuring the safety of operators, equipment and products alike.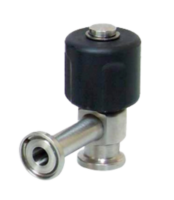 Sample Valves
Designed to minimize dead-leg areas, our stainless steel sample valves consistently deliver accurate samples for reliable quality control of sanitary processing applications. Industry-leading hydrodynamics improve temperature control and ensure our comprehensive selection of valves can be easily cleaned and quickly drained. Alternative end connections and full material traceability are available.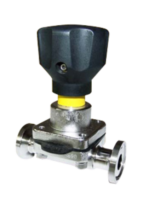 Diaphragm Valves
Eliminate leaks, dead legs and cross-contamination concerns with our collection of diaphragm valves. From high purity valves used for sampling, drain ports and steam ports, to T-pattern and tank bottom valves designed to maximize drainability, count on our precision molded diaphragm valves to deliver reliable performance, minimize bacteria entrapment and offer a long service life.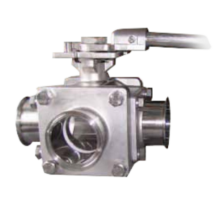 Ball Valves
From high purity, tube full, port ball valves to electrically actuated valves, count on our line of stainless steel ball valves to form tight seals and regulate flows for processing needs. Durable construction enables our valves to tolerate harsh environments and high torque conditions, while polished finishes ensure cleanability. Innovative designs enable efficient serviceability.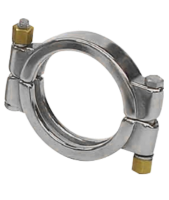 Clamp Fittings
Count on these stainless steel clamp fittings to provide secure connections while also facilitating quick and easy assembly and breakdown of process equipment that is used in the pharmaceutical, food, dairy, beverage and cosmetics industries. Offered in a variety of finishes and sizes, these fittings feature quality welding to ensure parts uniformity and leak-proof performance.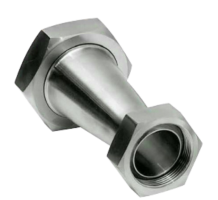 Sanitary Fittings
Our stainless steel sanitary fittings are offered in a variety of finishes, sizes and shapes (tees, ells, bends and more) that enable reliable and thorough cleaning for the processing needs of the pharmaceutical, biotech, food, dairy, beverage and cosmetics industries. Our line of process equipment fittings includes Tri-Clover biopharm, BioClean BPE, bevel seat, butt weld, tube O.D., weld, O.D. weld and E-line. Precision welding supports system rigidity and ensures there are no fitting irregularities.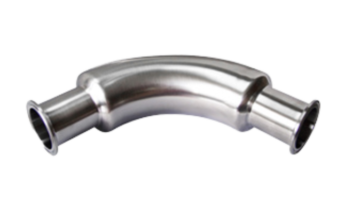 Specialty Fittings
Triangle Process Equipment offers a selection of specialty fittings such as corrosion-fighting stainless steel filters and strainers for the unique processing needs of the food, beverage, dairy, cosmetics, pharmaceutical and biotech industries. Constructed to be durable and enhance system performance, our specialty fittings are designed with easy installation and quickly cleaning in mind.
Speak With A Dedicated Process Equipment Representative

Triangle Process Equipment has developed an extensive product offering through partnerships with industry leading sanitary process manufacturers. With extensive experience in the industry, count on us to meet your needs while improving your facility's operation and efficiency.