Techniserv is a leading provider of high-quality process equipment for biopharmaceutical and high purity industrial applications.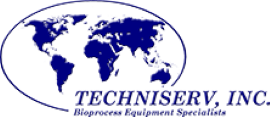 Techniserv Inc. provides process and automation solutions to applications in the pharmaceutical, biotech, food and fine chemicals industries. The company's product offerings include bioreactors and fermentors ranging from standard autoclavable glass through large scale custom modular systems, turn-key process skids as well as complete process suites, and control platforms ranging from traditional to complex.
Connect with a Triangle team member to learn more!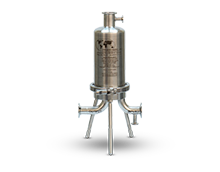 Filter Housings
Our stainless steel, sanitary filter housings utilize 316L stainless steel for all wetted surfaces to ensure the highest level of hygienic filtration. A variety of configurations (inline, T-style and custom), inlet/outlet connections, drain connections, vent connections, and elastomer seals make the filter housing adaptable to many application requirements.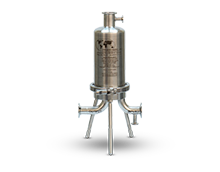 Replacement Components
Our filter housings feature durable construction for long-lasting performance. Occasionally, a component will need to be replaced to extend the service life of the housing. We offer replacement components for compatible filter housings, including plunger valve kits, clamps and clamp gaskets.
Speak With A Dedicated Process Equipment Representative

Triangle Process Equipment has developed an extensive product offering through partnerships with industry leading sanitary process manufacturers. With extensive experience in the industry, count on us to meet your needs while improving your facility's operation and efficiency.