Go Electric with QUANTM™ from Graco
Graco recently launched the world's FIRST and ONLY affordable hygienic electric pump – QUANTM™. This electric double diaphragm pump features FluxCore electric motor which are designed to minimize energy consumption up to 80% while providing 8x more continuous torque at low speeds.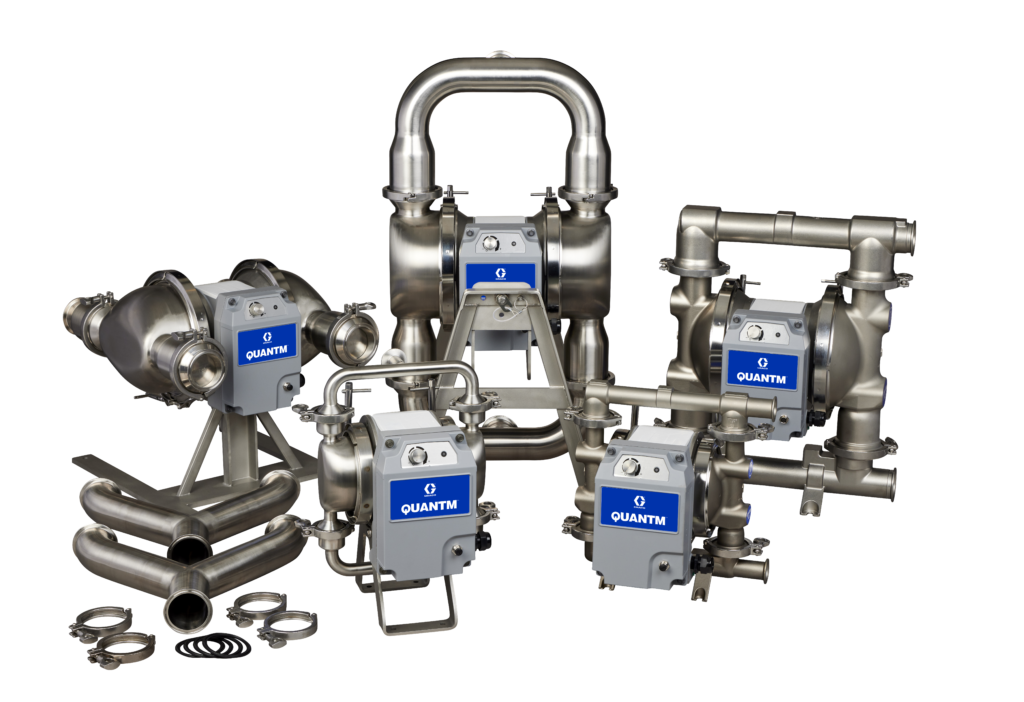 KEY FEATURES INCLUDE:
Quieter operation and smaller footprint enable easier installation and service—the design can pay for itself in energy savings under a year
Efficient, affordable drop-in replacement to reduce energy costs up to 80% being competitively priced vs. AODD pump technologies
Smart control technology adjusts pump speed to aid in priming or prevent dry running cavitation that damages pumps
Integrated I/O allows for remote operation and speed control to minimize operator oversight
Only electric diaphragm pump that stalls under pressure, eliminating the need for pressure sensors and additional controllers to prevent pump failures and reduce downtime
Plug-and-play installation for fast, easy, and affordable transfer operations upgrades
Contact us to speak with a dedicated process equipment representative today or call us at (252)246-1089 to learn more!